Auniati Satra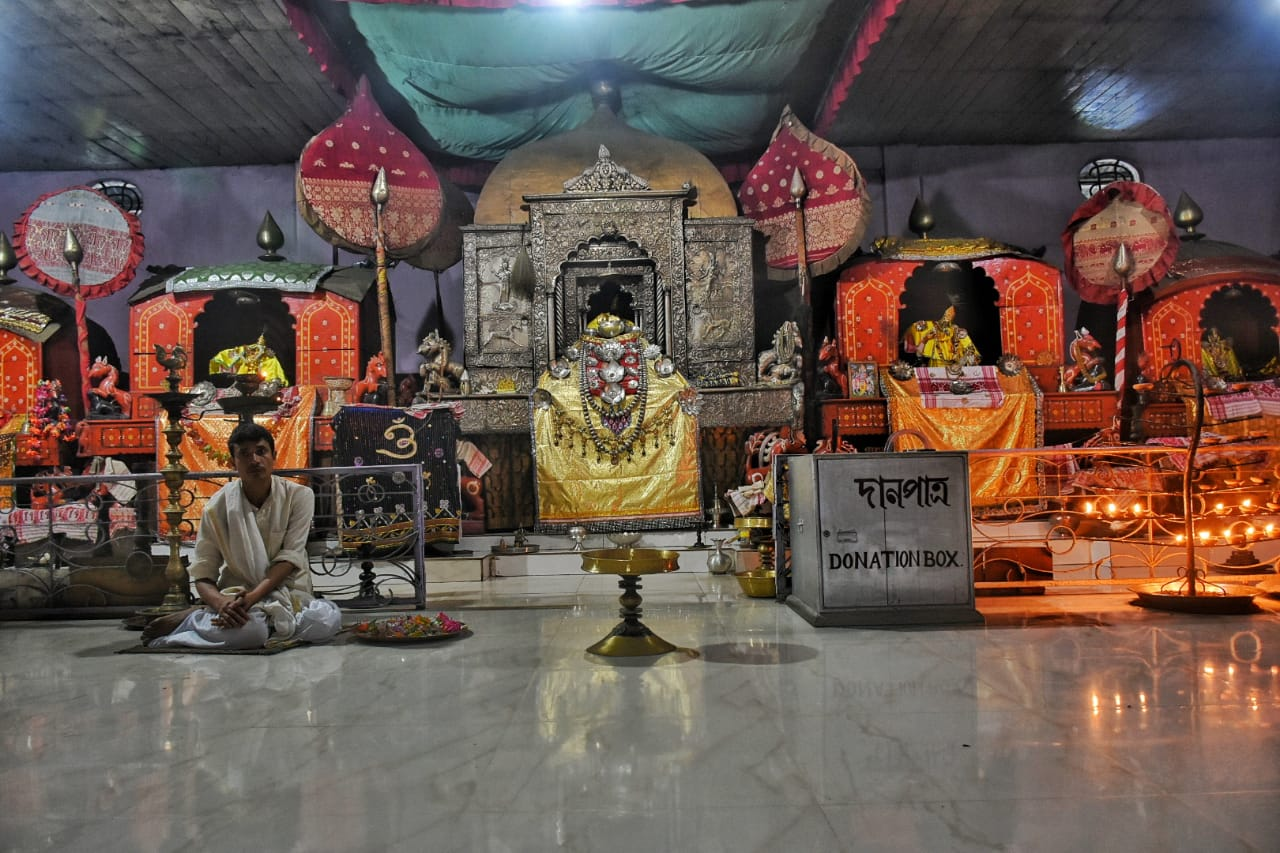 ---
Each Satra has its own significance and Auniati Satra is mostly famous for Paalnaam. While the sizeable number of disciples and visitors attend the daily routine prayers in this satra, a five day 'Paalnaam' chanting is organised here and is the most important event here. Apart from this, Auniati Satra also organises all three Bihu, Krishna Janmashtami, a three-day Raas Leela festival and All Assam Bhaona festival after every two year. This satra is remarkable for its extensive assortment of ancient Assamese artefacts, utensils, jewellery and handicrafts.
Dakhinpat Satra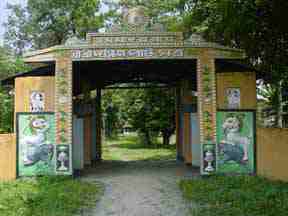 ---
This satra is an important treasure of art and culture which is known to be the exponent of Raas Leela which is now one of the main festivals of Assam. Raas is the biggest festival organised by this satra in November. Apart from a five-day Paal Naam and 'Raas Kritana' visitors can immerse themselves in spiritual learning and feel the peaceful silence in this satra.
Garamur Satra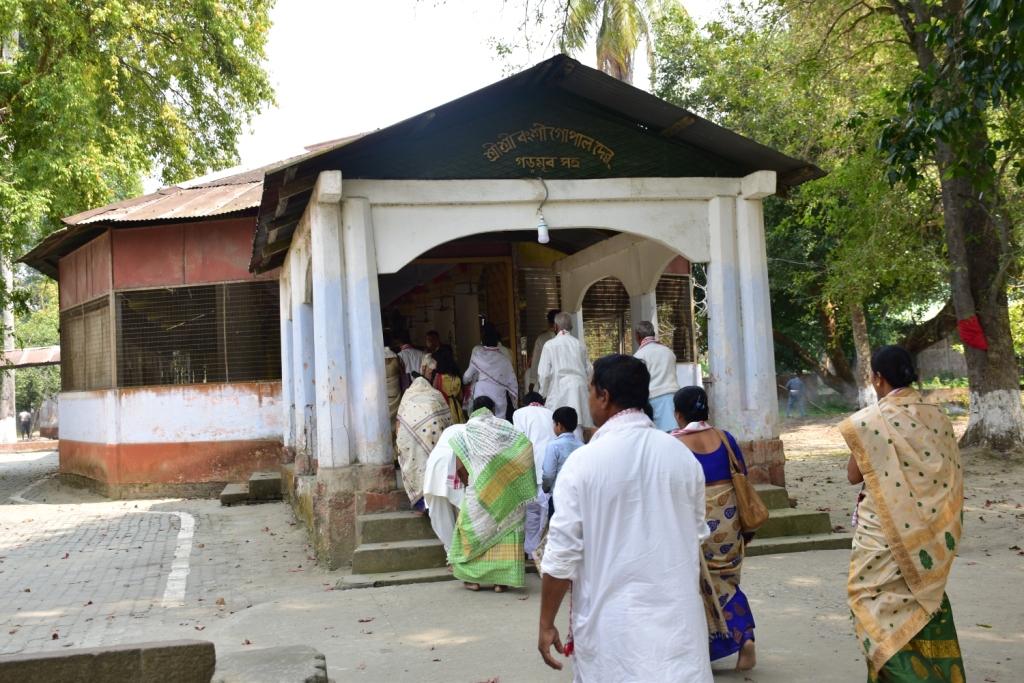 ---
Founded by Lakshmikantadeva, this satra received royal patronage of the Ahom kings. It is the centre of Sattriya culture including fine arts and performing arts. This satra is also rich in various antiques including several wooden idols and manuscripts written on the bark of the sanchi tree. Raas is the most important festival here. Ancient weapons called "bartop" (cannons) are preserved here.
Kamalabari Satra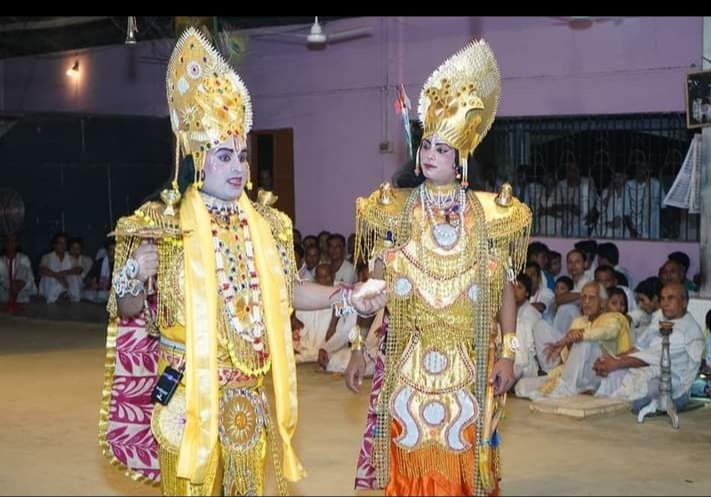 ---
Founded by Bedulapadma Ata, it is a centre of art, culture, literature and classical studies. The finest boats on the island are made here. Its branch Uttar Kamalabari Satra, hosts cultural programmes focusing on Sattriya art in the country and abroad.
Bengena-ati Satra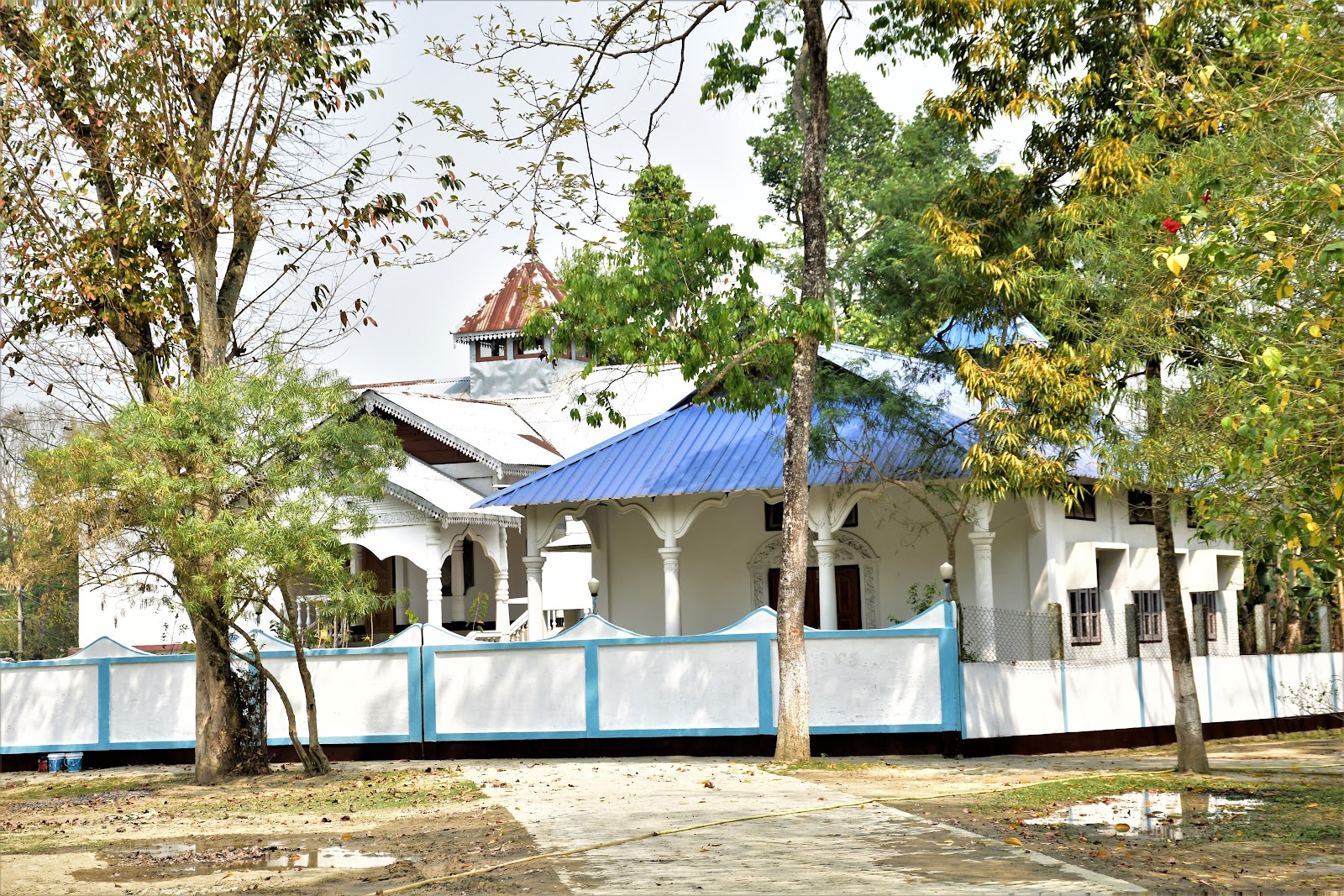 ---
Yet another significant satra in Majuli, it is a reliquary of antiques and a centre of performing arts and cultural importance. Muraridev, nephew of Srimanta Sankardeva was the founder of this Satra. It preserves the royal robes decorated with golden beads belonging to the Ahom King Swargadeo Gadadhar Sinha and a golden umbrella.
Chamaguri Satra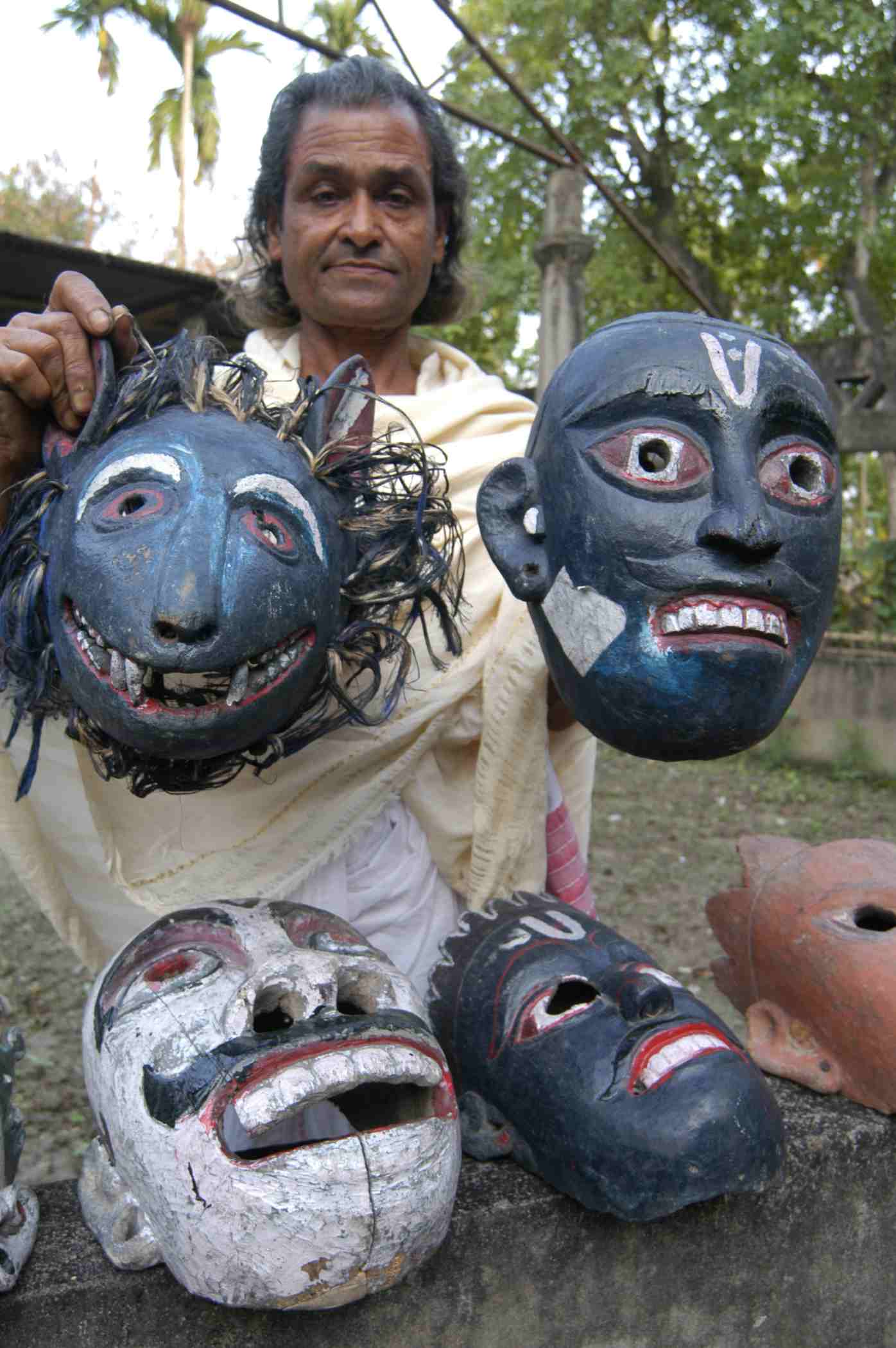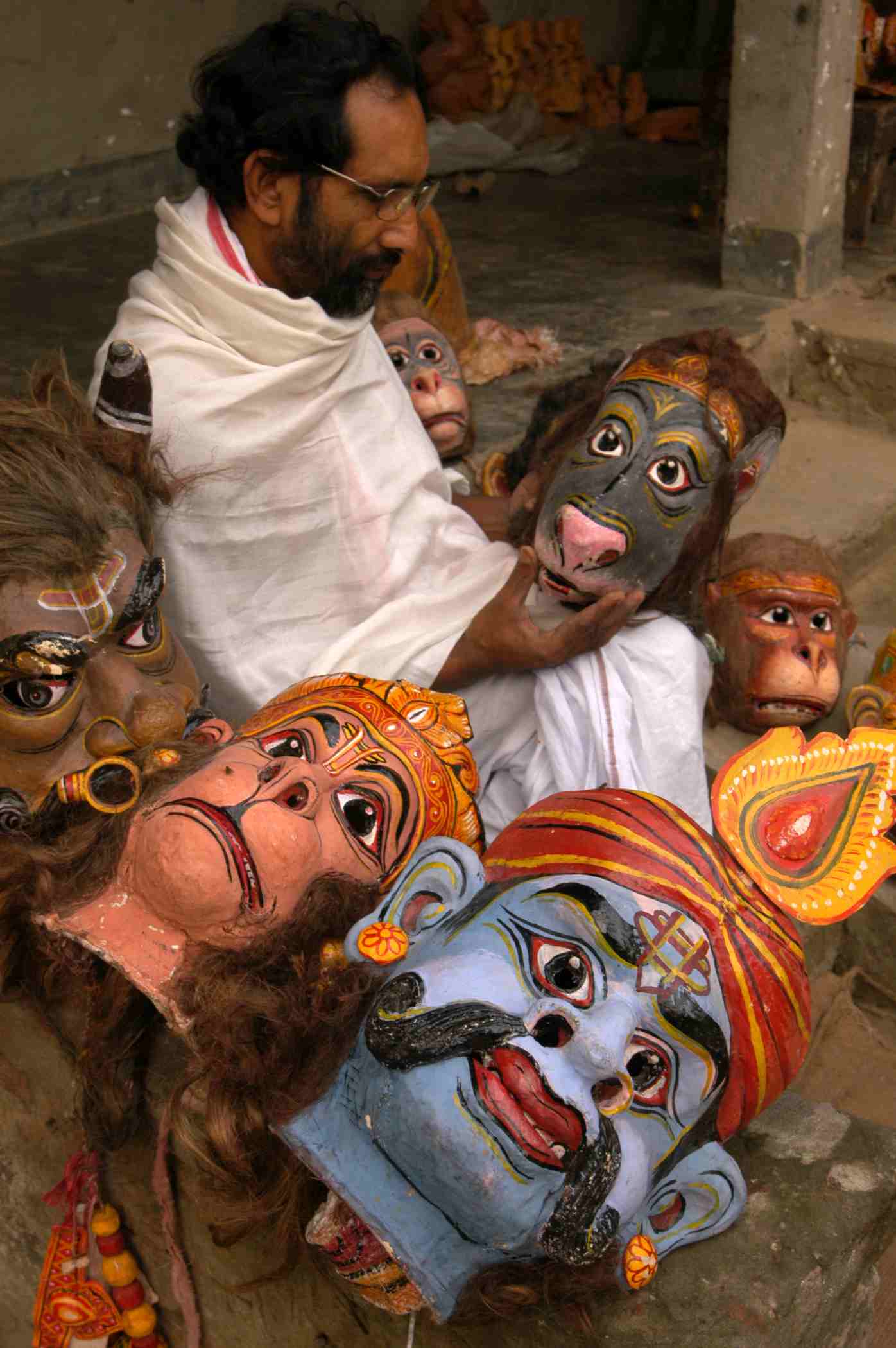 ---
While every satra is famous for its own significance, this satra is famous for mask making tradition. The masks of Chamaguri satra are renowned for their creativity in the art form. This art form has been passed down through generations. These masks are used in Bhaonas, traditional dramas where mythological stories are enacted by wearing these masks to depict particular characters.
Barpeta Satra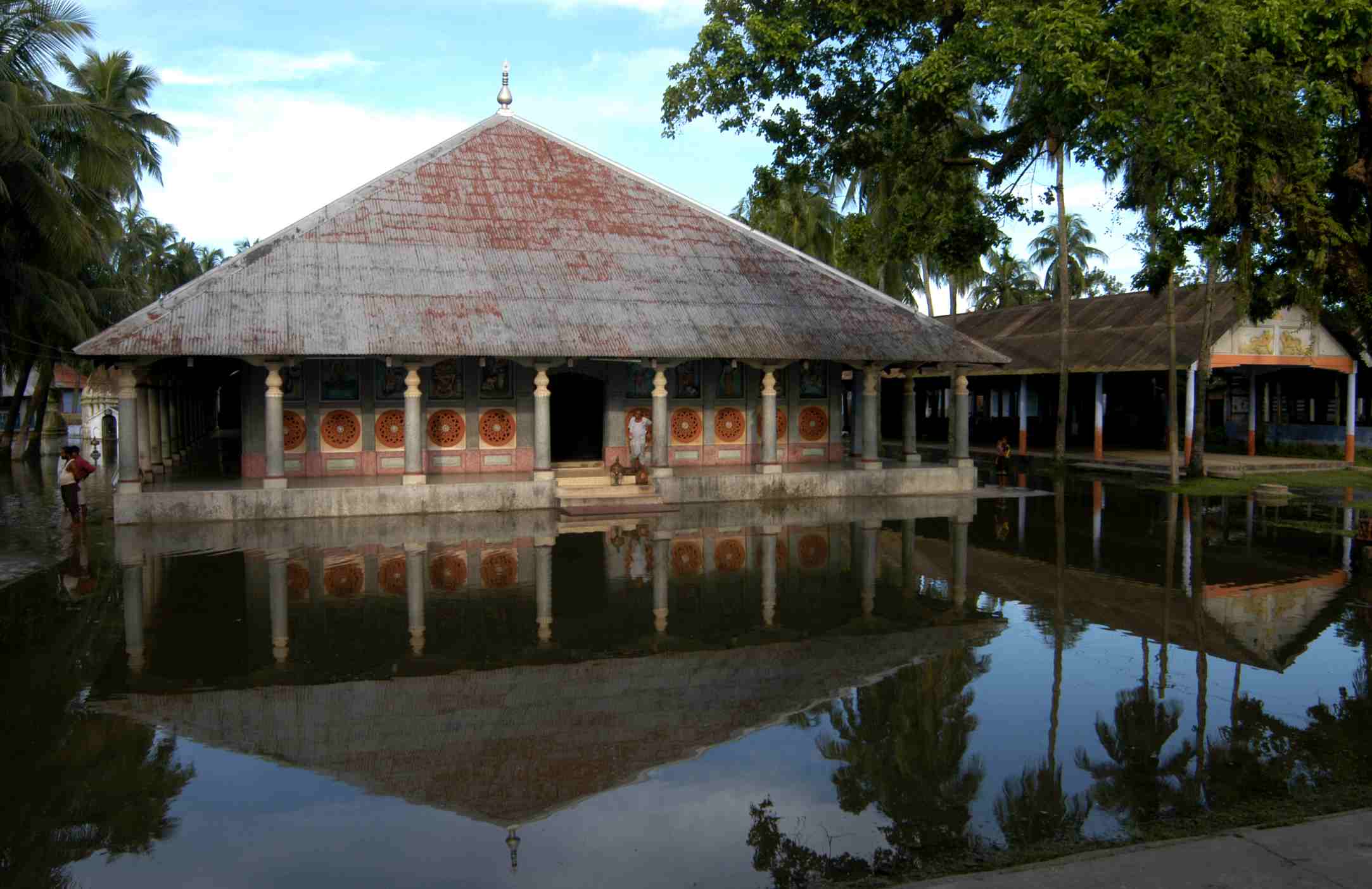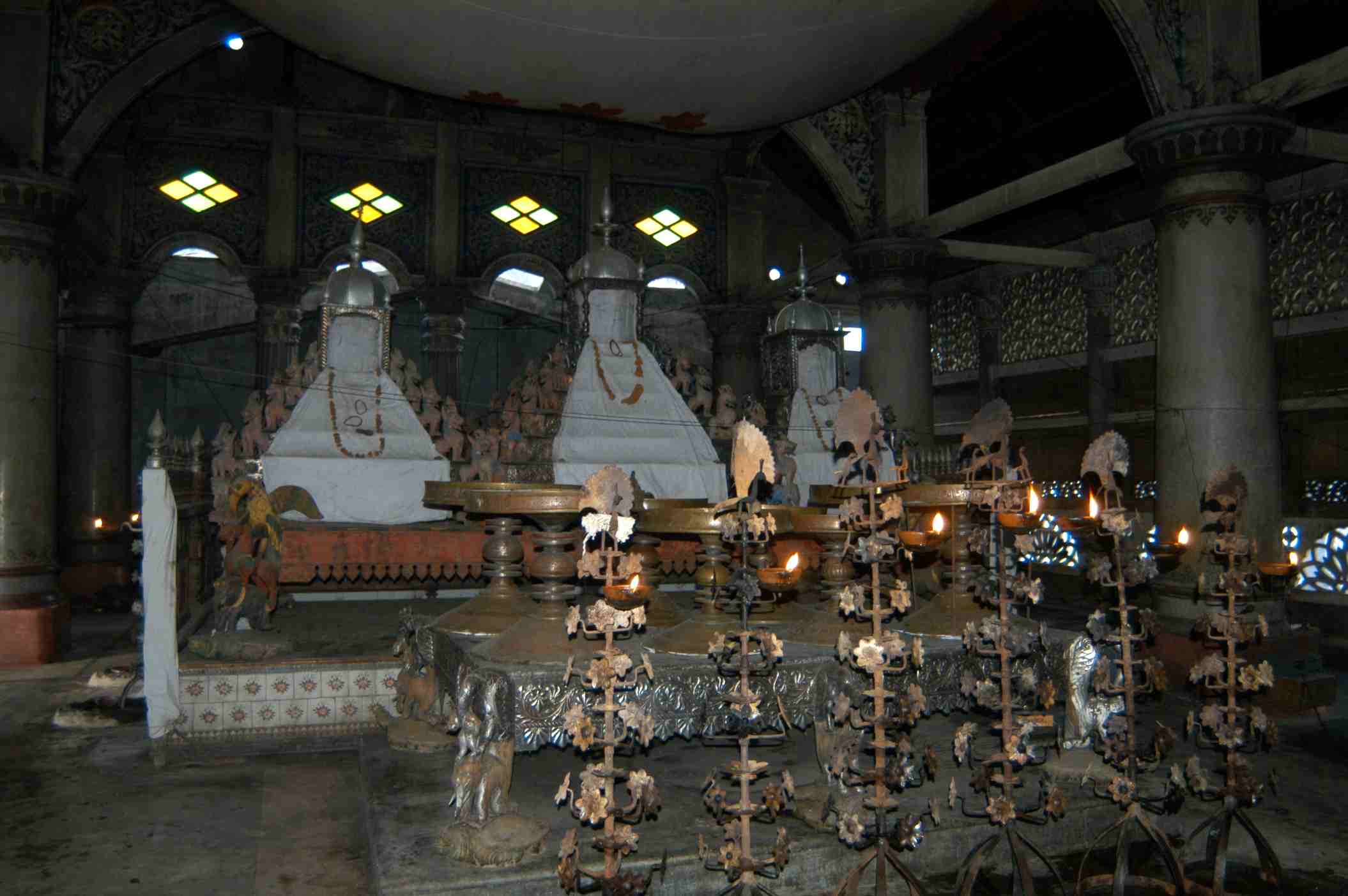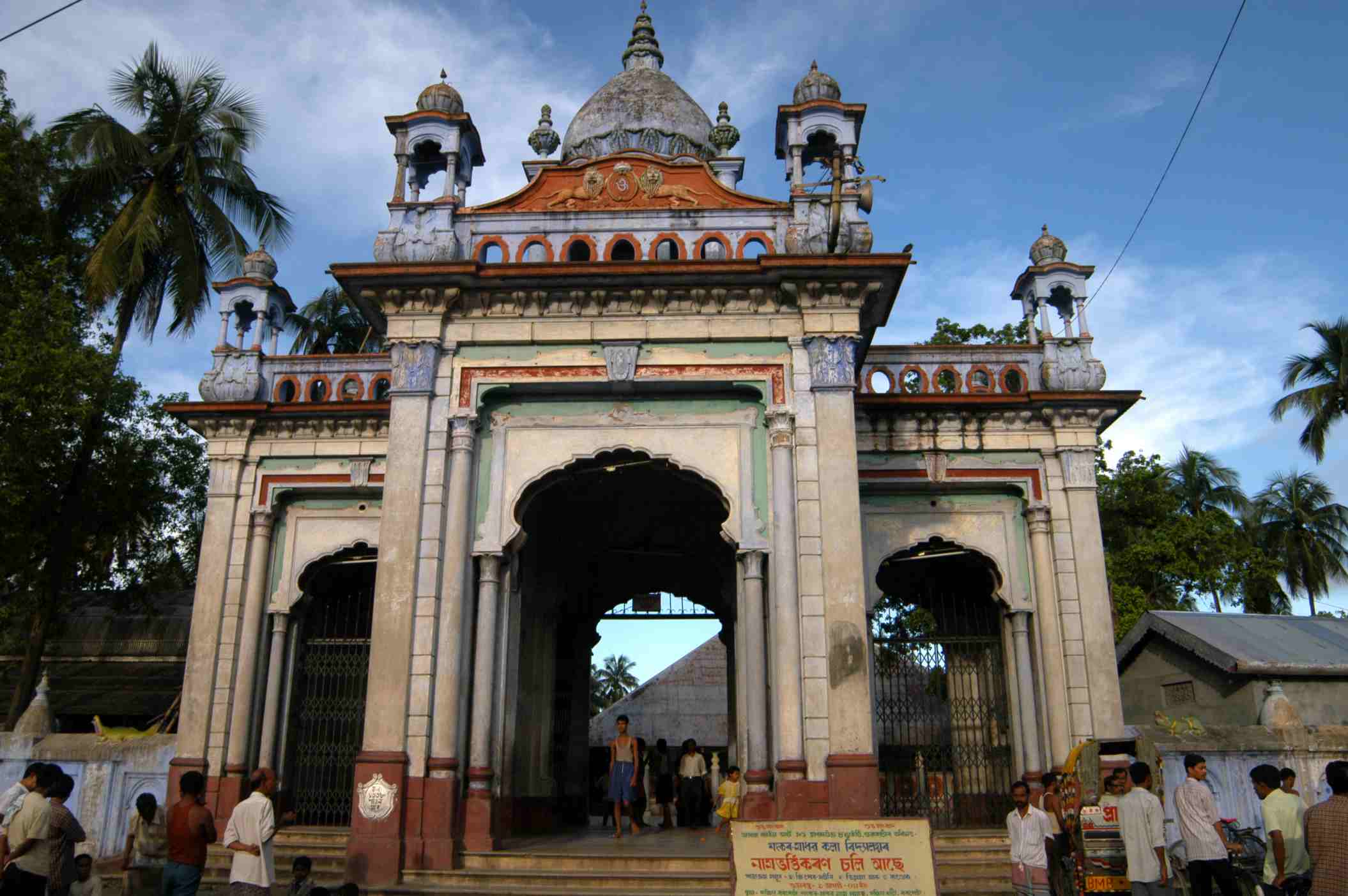 ---
One of the famous Vasihnavite culture, the Barpeta Satra was established by Mahapurush Madhavadeva about 500 years ago. It was however his principal disciple Mathuradas Ata who gave final shape to what the wonderful Satra is today. He in fact, introduced a democratic system through which the electoral college of devotees elect the Burha-Satriya, also called the Head of Monastery. The Satra has several buildings. The front gate is called Batsora. The main Kirtanghar where prayers or Nam-Kirtan is performed, is an architectural splendour in itself. Earlier built as a kutcha house, it was later concreted with big-pillars and decorative wall paintings in 1952. All bhakats (monks) and devotees discuss various issues in the Jagmohan Ghar. In the Bhajghar a lamp is continuously burning for more than 500 years which is called Akshay Banti.
Sri Sri Ganakkushi Satra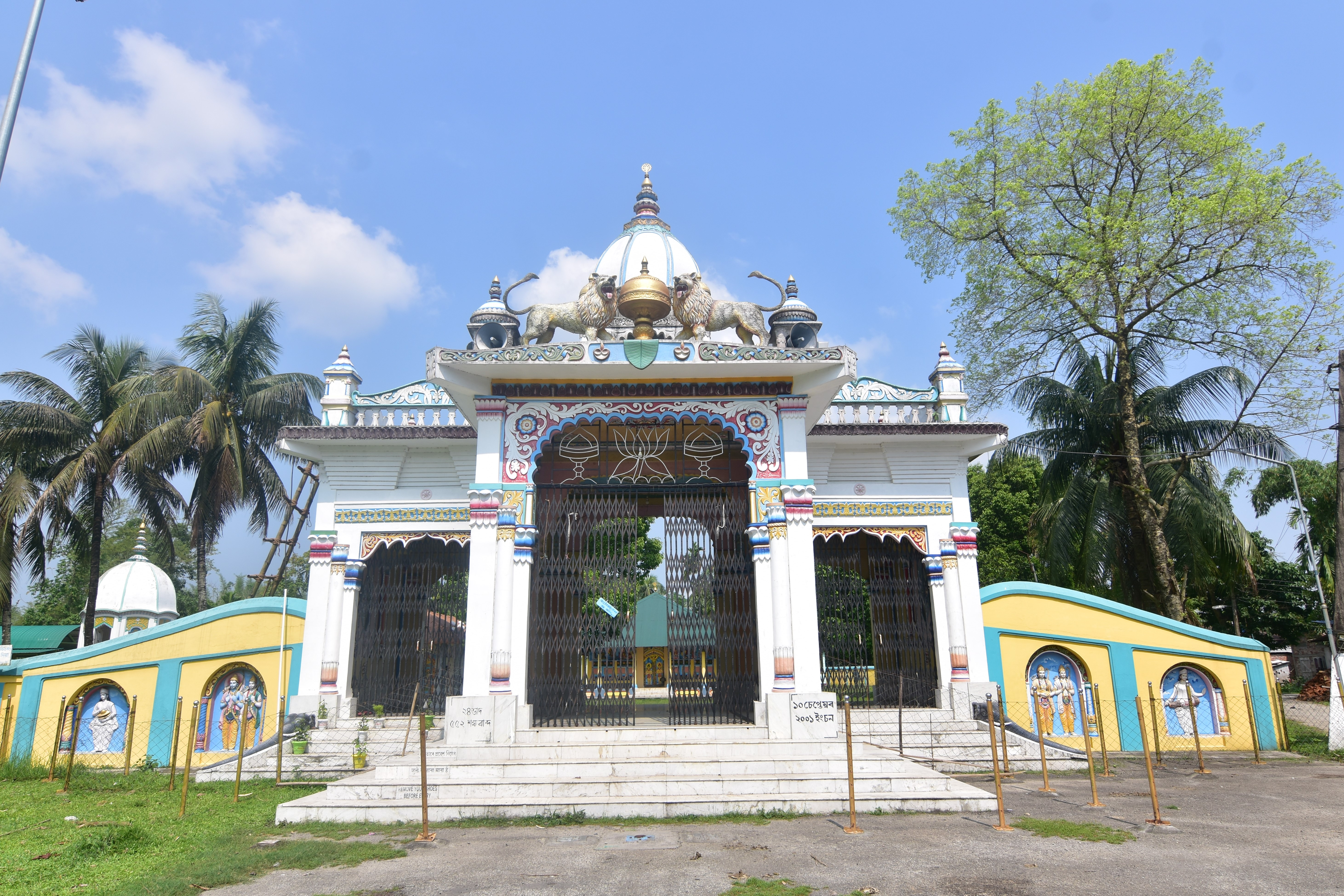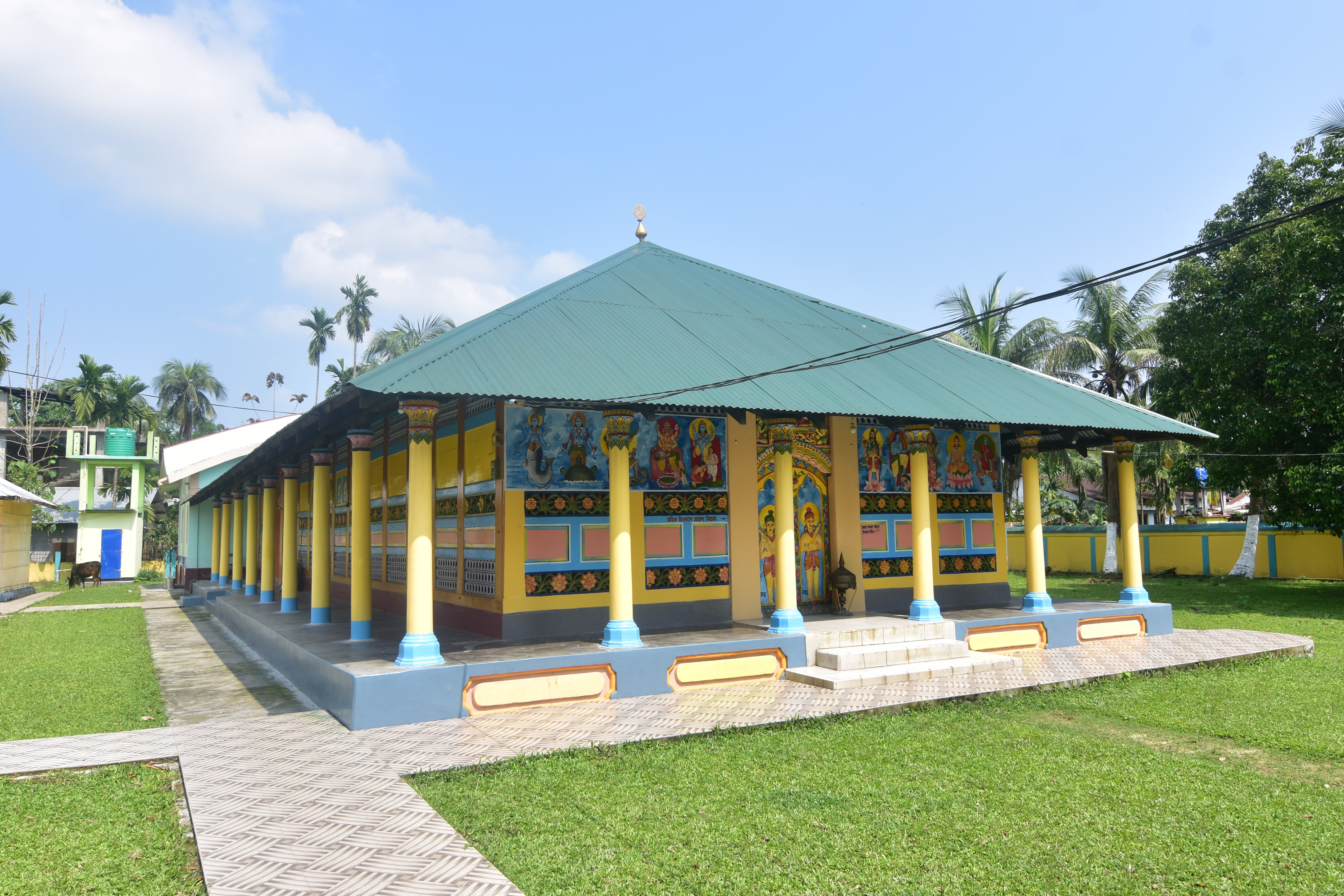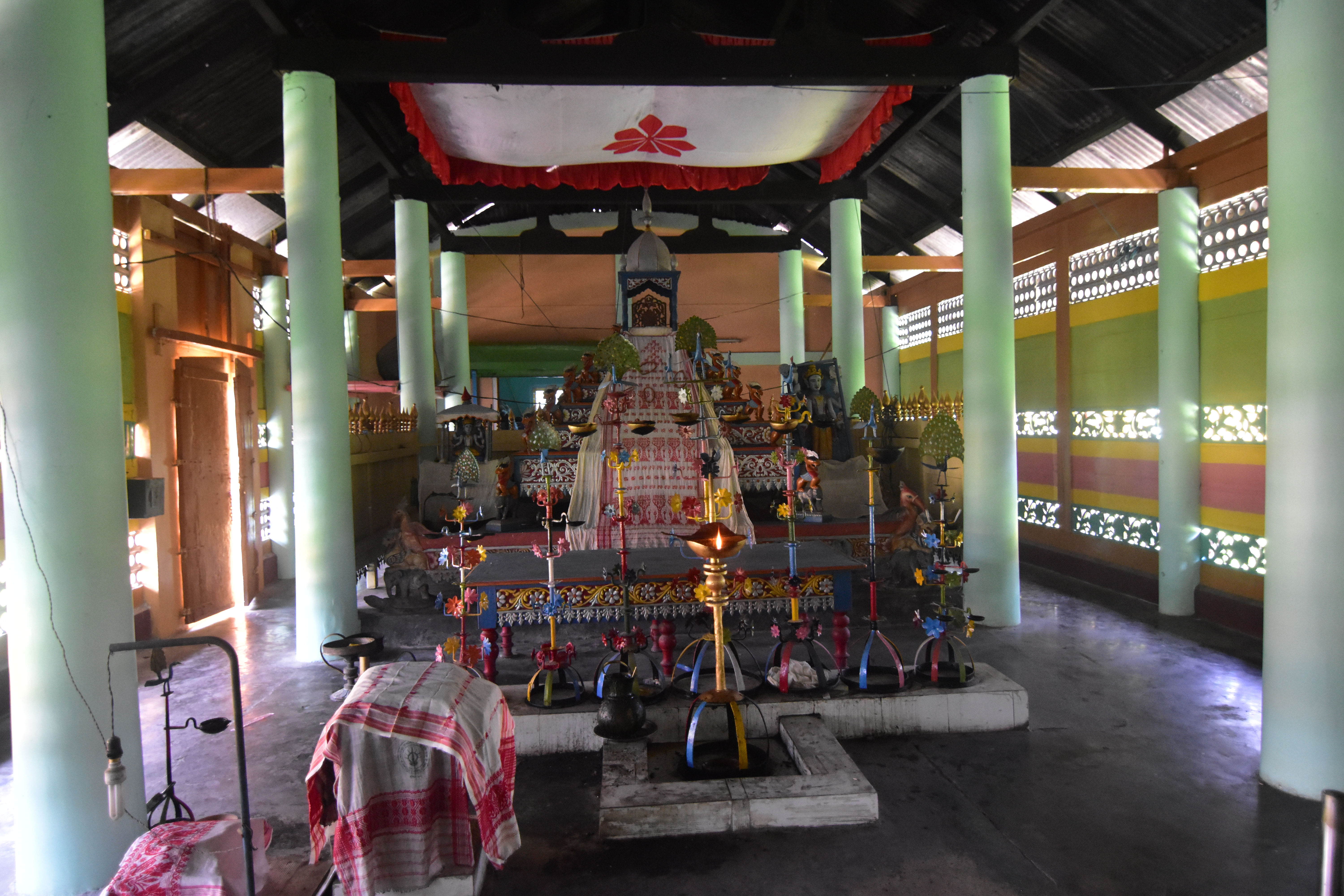 ---
One of the important seats of Vaishnavite faith, this Satra was founded by Sri Sri Madhavadeva, the principal apostle of the fountain head of Bhakti Movement in Assam, Srimanta Sankaradeva in 1534 - 35AD. The saint composer had spent eighteen and half years here propunding his thoughts and ideas on Bhakti Faith to his followers.
Baradi Satra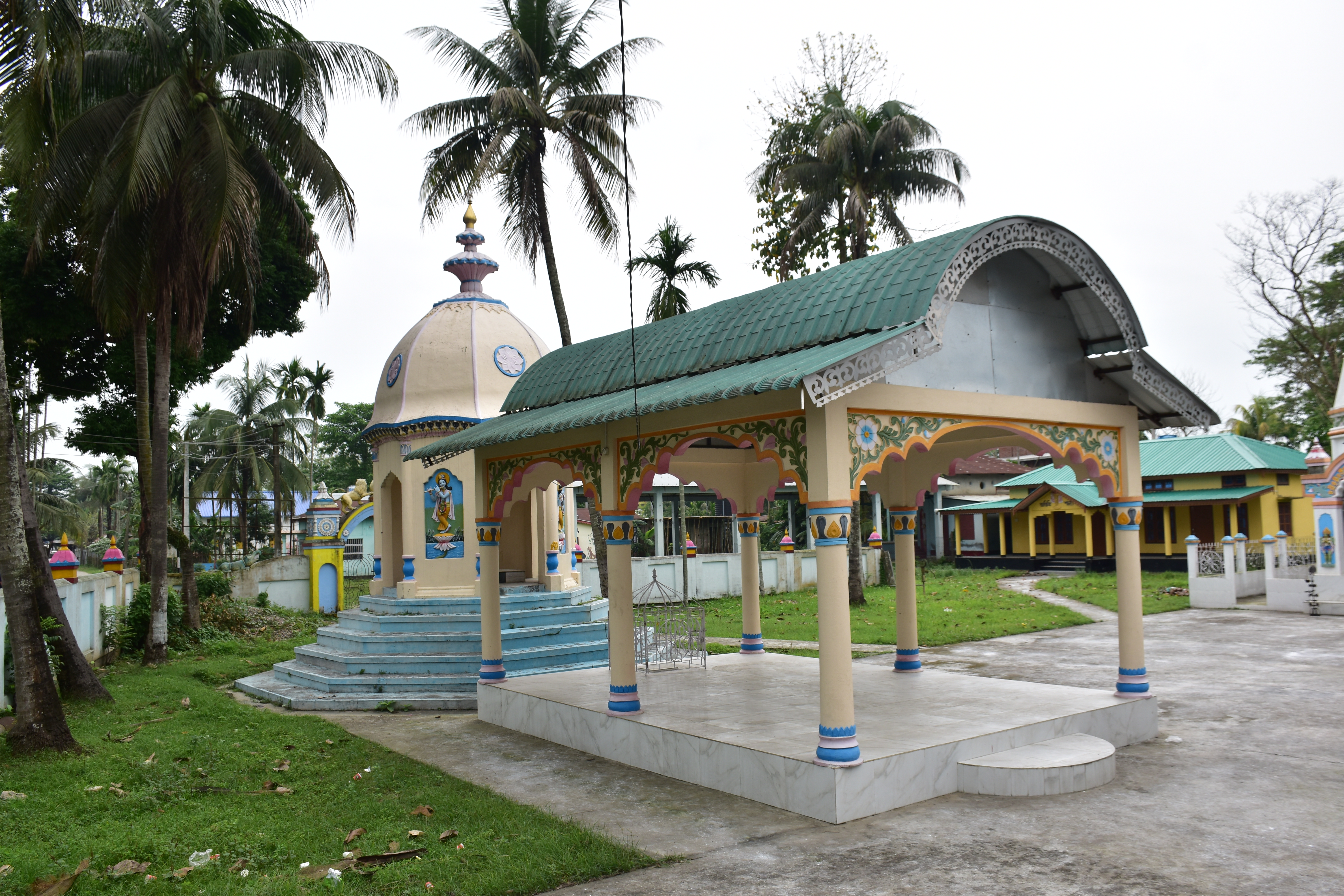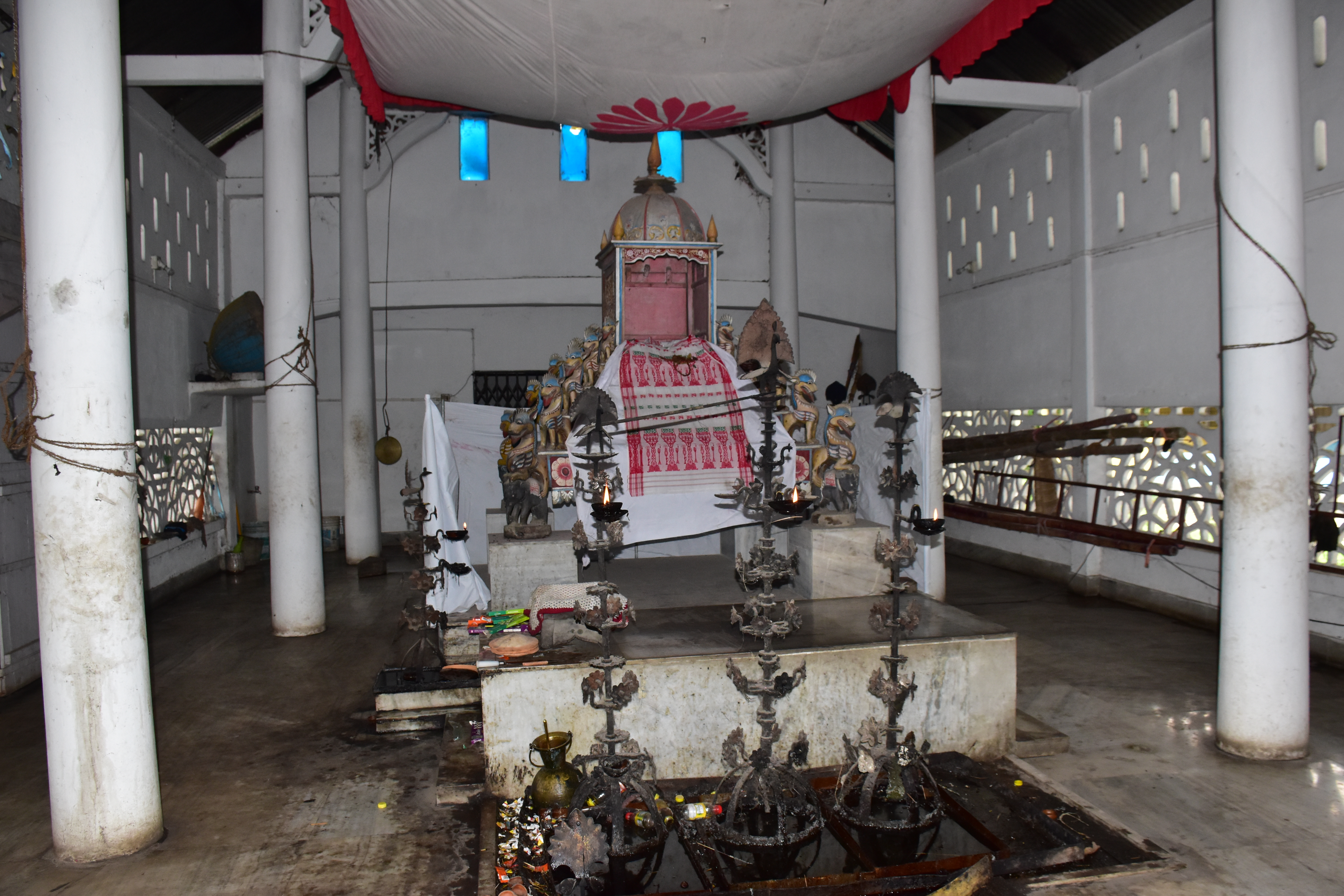 ---
Founded by great saint poet Sri Mahapurush Madhavadeva, this Satra gradually grew as a significant learning Satra. It is situated at a distance of around 2 KMs towards the north of Barpeta Satra
Sundaridia Satra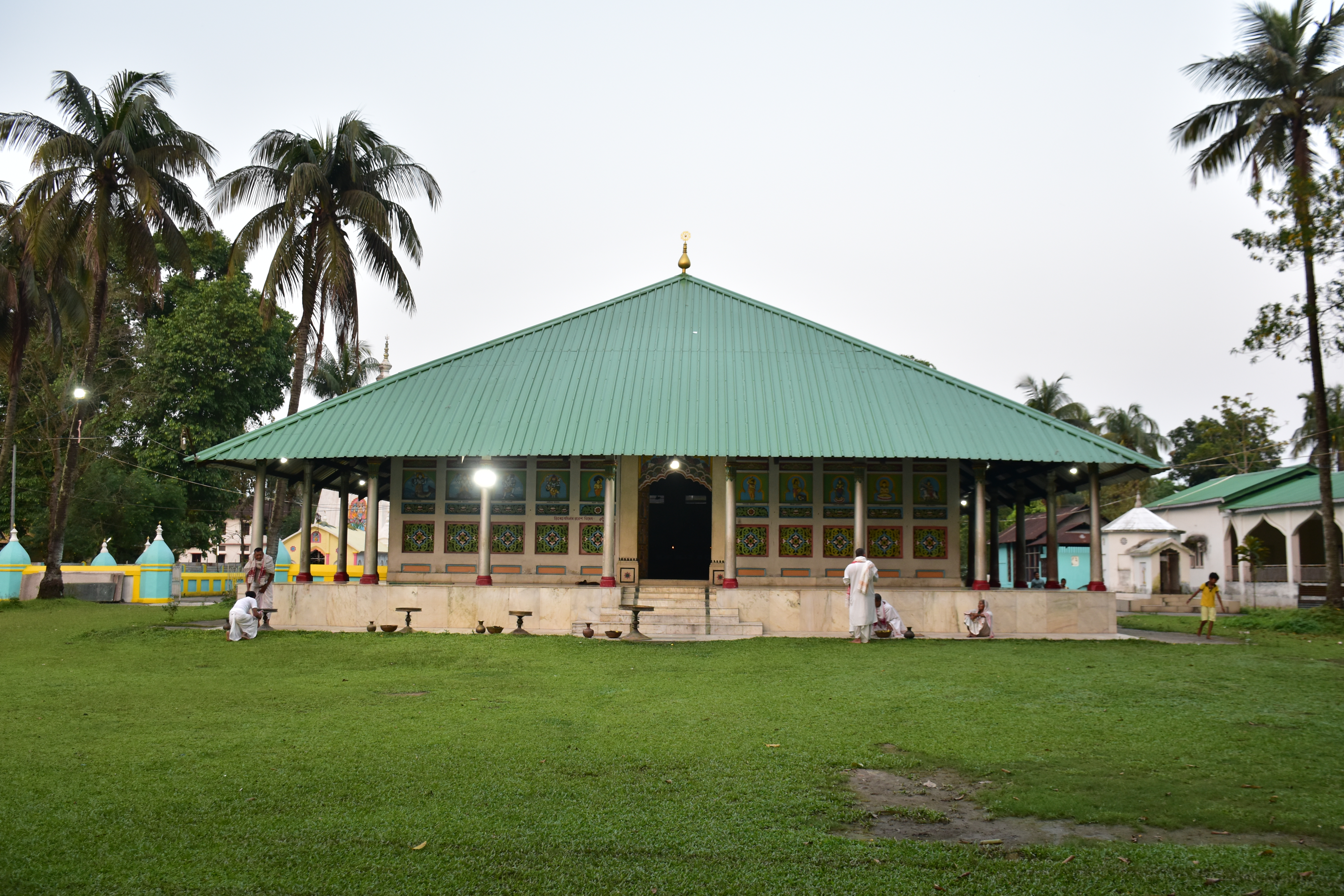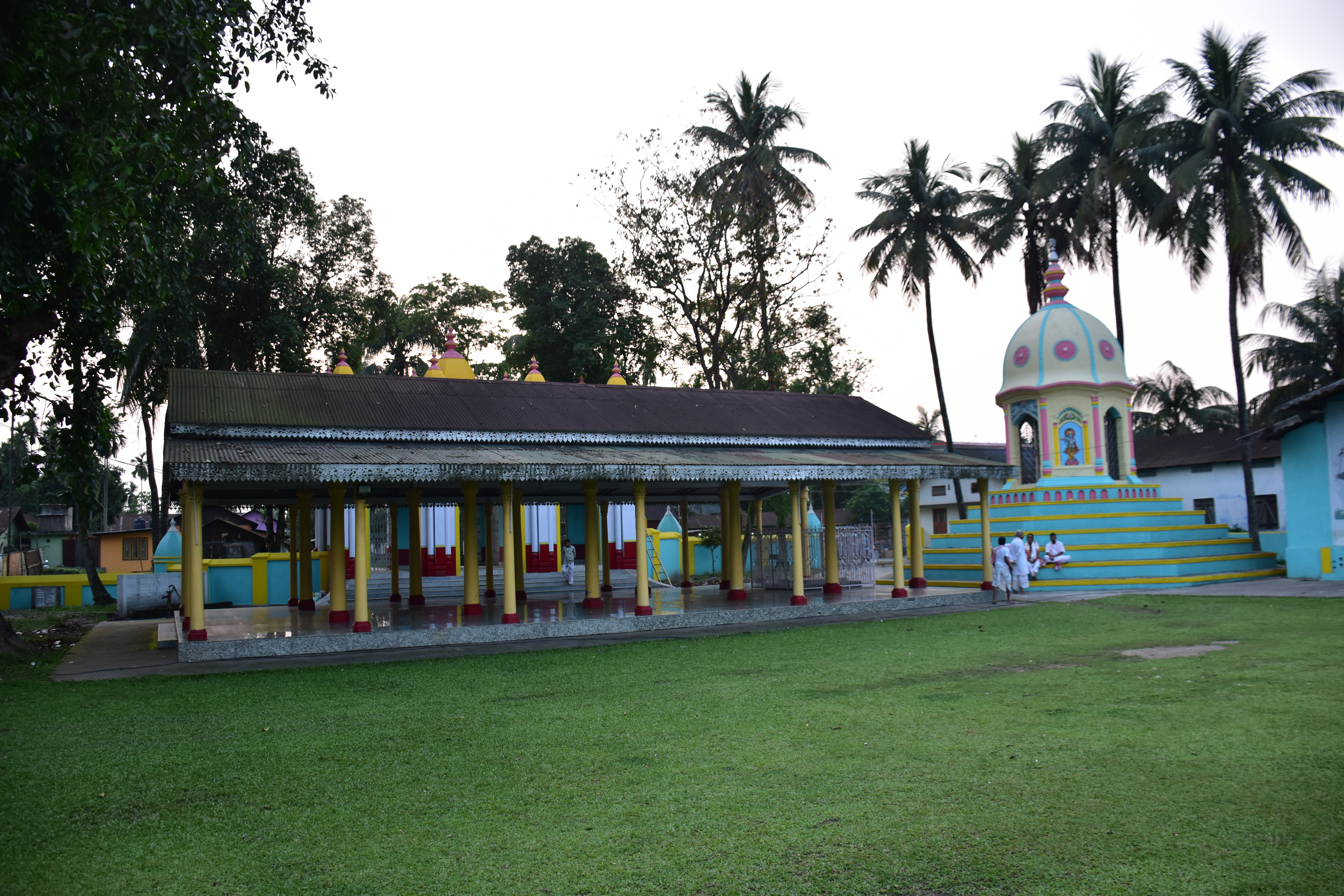 ---
Located near the town of Barpeta, as one of the major seats of Vaishnavite faith, the Sundaridiya Satra played an essential role in the growth of Bhakti movement in Assam. Shri Mahapurush Madhavadeva, the principal apostle of Srimanta Sankaradeva, founded the Satra and penned a number of compositions including the "Bhakti Ratnakar" and "Namghosa ". During his stay here, the saint-poet also dug a well that has been conserved; and the water from the well is held with great veneration.
Jania Satra
Founded by Shri Narayan Das Thakur Ata, one of the principal advocates of Sankaradeva movement, the disciple of the saint poet, composed a large number of devotional songs here. This Vaishnavite monastery is located at a distance of 8 km from Barpeta.
Kanara Satra
Established by one of the principal followers of Srimanta Sankaradeva, Shri Narayan Das Thakur Ata, this Vaishnavite monastery is located at a distance of 16 km from Barpeta.